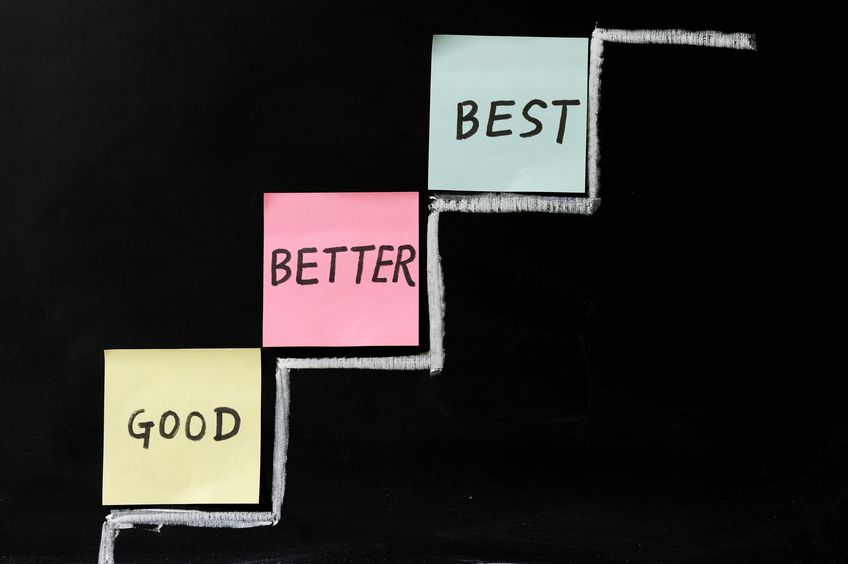 Good/Better/Best – Product Bundling
Business scenario #1: You have a series of tiered products within your category. You would like to prioritize the features and benefits (value drivers) and the associated willingness-to-pay to better serve key market segments and optimize revenue generation.
You want to optimize your existing product bundles
Business scenario #2: You currently hold the dominant market share in a category for a premium product and want to capture more share of the category by introducing mid and low level products. You would like to better understand which product features and benefits best align for each tier (good/better/best). You are also concerned about cannibalization of the premium product.
You want to build off of existing success in the market and capture more overall share of the category by adding products at lower levels.
Business scenario #3: You offer a subscription-based service. Since your company's inception, you've offered your subscription at one price point. You would like to introduce a tiered subscription strategy and would like to understand which features and benefits create the most unique subscription offerings. Additionally, you would like to understand which bundling strategy would lead customers to choose the "Better" or "Best" options over the entry level subscription ("Good").
You want to "unbundle" your current offering and assign product features and benefits to specific subscription levels - with the goal of enticing customers to choose higher level subscriptions.
Do any of these business scenarios ring true for you?
Well, the good news is the same core research strategy can be used for all three scenarios.
Conjoint Analysis
is such a powerful research methodology that we believe it deserves its own series on our blog. In the following weeks we will be sharing many of the powerful business applications of Conjoint Analysis.
You won't want to miss any article from this series so we encourage you to subscribe to our blog.